This site contains contents not suited for readers under 18 years of age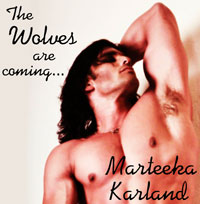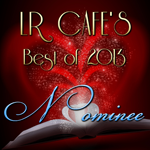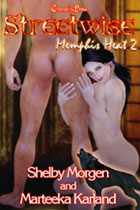 Marteeka has been nominated with Shelby Morgen in the category of Best Paranormal/Urban Fantasy book for Memphis Heat: Streetwise. A big thank you to everyone at Love Romance for this great honor!
Welcome to my little slice of the world. Nothing makes me happier than a feisty heroine bringing a bad ass, sexy as sin hero to his knees. You'll find plenty of that here. Come on in. Have a look around. I'm sure you'll find something that tickles your fancy and makes you want to go grab your significant other for a romantic rendezvous.
Early 2014 will see the conclusion of the Illicit series at Changeling Press. This series has been SO fun to write, but very trying at times. *whew* All in all, it has been a fantastic journey, one I'm sad to see end.
Shara and I have many wonderful things in store for you in 2014 also! Can you say early 1900's New Orleans red light district? Didn't think so. Me neither *whistling innocently.* I've had many requests to write the brothers from A Hero to Rescue Me. Which I will begin in a few weeks. Yes. Already on it. So stop threatening my. I'm beginning to take all the death threats and promises to withhold my cabana boys this summer seriously. It's giving me nightmares. Also, looking into another ménage.
Also early in 2014, Shifter Alpha's will make it's appearance as a complete work to be released on Amazon and ARe only. This is a collection of the books in the Shifter's Coven series previously releases and with some slight modifications. So plenty of things happening around here!
If you'd like to take a look at my recent art work, check out my art blog HERE.
Please check back often, as we'll be updating the site as soon as new books are available. If you'd like my new release announcements delivered directly to your inbox, sign up for my newsletter HERE.
For now... Sit back. Relax. And Experience the Magic...