This site contains contents not suited for readers under 18 years of age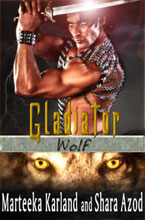 Coming Soon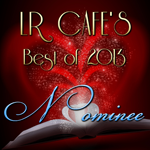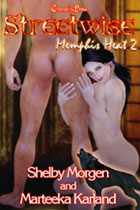 Marteeka has been nominated with Shelby Morgen in the category of Best Paranormal/Urban Fantasy book for Memphis Heat: Streetwise. A big thank you to everyone at Love Romance for this great honor!
Welcome to my little slice of the world. Nothing makes me happier than a feisty heroine bringing a bad ass, sexy as sin hero to his knees. You'll find plenty of that here. Come on in. Have a look around. I'm sure you'll find something that tickles your fancy and makes you want to go grab your significant other for a romantic rendezvous.
You may have noticed all kinds of things floating around Facebook and Google Plus. Something about... wolves? *grin* The wait is nearly over. The prequels to Gladiator Wolf are out! The Arena and Sold for Pleasure will give you a glimpse into this futuristic world of cruelty and sensuality. The cover for the much anticipated Gladiator Wolfwill be featured in an interview of the cover model, Grigoris Drakakis soon. I'll make sure to post the article here as well as everywhere else I can thing of. Shara and I have many wonderful things in store for you in 2014 also! Can you say Hell's Bells? Didn't think so. Me neither *whistling innocently.*
A Hero to Trust in Me is in the capable hands of my editor, the amazing Katriena Knights. My thanks to a dear friend, Lisa, for the inspiration for this story. Yes, this is one of the brothers from A Hero to Rescue Me. Also, looking into another ménage...
Also new on Amazon, All Romance eBooks, and soon to be up on iTunes and Barnes and Noble is the revised edition of Chocolate Covered Cheri, a previously released work with all kinds of chocolate goodness!
If you'd like to take a look at my recent art work, check out my art blog HERE.
Please check back often, as Webmistress be updating the site as soon as new books are available. If you'd like my new release announcements delivered directly to your inbox, sign up for my newsletter HERE.
For now... Sit back. Relax. And Experience the Magic...